Last Updated on
Keyword research is a vital step when you are thinking about how to start a blog and thinking about the niche.
It helps you discover words users enter into search engines to find content, products, and services in your niche.
You can then use those words and phrases into your blog posts and website content to get more search traffic.

Why Is Keyword Research Necessary?
Many beginners assume that they have a clear idea of what their users are looking for. However, you don't need to make educated guesses when there are powerful tools available that can help you make data-driven decisions.
People search Google 63,000 times every second. That's 3.8 million searches per minute, 228 million searches per hour, and 5.6 billion searches per day. Plus, organic traffic can be more valuable than social media traffic because people make high-intent searches online. There are plenty of opportunities out there – you just have to know how to find them.
Properly using keyword research as a part of your content strategy can help you achieve the following:
Find the popular keywords your users are looking for.
Find

 

content ideas

 

that are easy to rank for and have decent search volume.
Find out what your competitors are doing and then beat them to it with a better content strategy.
Get more search traffic and grow your audience with each new article.
What Are Some Best Keyword Research Tools?
A piece of good news is that there are SEO tools to understand all of this search data.
Some best keyword research tools are as follows:
1- SEM Rush
2- Ahrefs
5- SpyFu
With tools like SEMRush and Ahrefs, you can view individual keyword metrics, including:
Monthly search volume:

 

how many times a keyword is searched for in a given month
Keyword difficulty:

 

on a scale from 0 to 100, how difficult is it to rank for that keyword based on the competition
The average cost per click (CPC):

 

this is how much the keyword is worth if you were to create a PPC ad for it and pay for the click. It's a good indicator of the keyword's value
What Do You Look For Through A Keyword Research Tool?
What are people exactly searching about on search engines?
What terms they are using?
How many times that word has been searched per month?
What is the competition level/ difficulty score of that keyword?
What blogs/ websites are already ranking for that keyword?
What are their domain authorities?
You want to find keywords with high volume and low competition. 
Here's how I rate these competitive metrics.
Monthly Search Volume:
0-1,000: Low
1,000-5,000: Low/Medium
5,000-20,000: Medium
20,000-100,000: High
100,000+: Very High
Keyword Difficulty:
0-20: Low
21-50: Medium
51-75: High
76+: Very High
What Are The Types Of Keywords?
On my site, there are two main types of keywords I target when it comes to SEO:
First are super high-volume/high competition

 

and

 

medium volume, low competition. Such words are called Revenue Drivers.
How to find this type of keyword for your blog?
Use a tool like Ahrefs and filter the results. Set the monthly search volume filter to a minimum of 1,000 and the keyword difficulty filter to a maximum of 10.
What these keywords are good for?
These keywords should make up the bulk of your posts and be the main revenue-drivers for your blog. The key is to find a good amount of long-tail keywords with medium volume and low competition in your niche.
If these keywords are preceded by terms like "how to" and "best," you're well on your way to finding a profitable niche and solving a pain point.
The second types of keywords that I target are super high-volume terms that aren't as easy to monetize but can bring in a lot of traffic.
How to find this type of keyword for your blog?
Use a tool like Ahrefs and filter the results. Set the monthly search volume filter to a minimum of 20,000 and the Keyword Difficulty filter to a maximum of 75.
What these keywords are good for?
These keywords should make up 5-10 pillar blog posts that you put a lot of time and effort into. While these high volume keywords won't generate immediate revenue, they bring in a ton of traffic to your blog and can increase the size of your email list.
How Do I Track The Performance Of My Keyword Research?
First, you need to sign up for Google Search Console. It provides you insights into how Google views your website. You will also be able to see keywords you rank for, and average position in search results.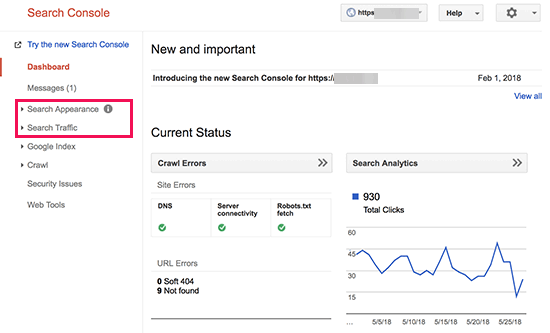 You will also need Google Analytics to track the performance of your content.
Let's Wrap it up:
A blog needs a mix of both super high-volume/high competition and medium volume, low competition keywords.
We hope this article helped you learn how to do keyword research for your WordPress blog.
You may also want to see our step by step guide on how to start a blog for beginners.
Now, it's your turn. Why not start a blog today?

Start a blog now with Bluehost and get 63% off your hosting plan ($2.95/month).
Try Bluehost.
P.S: Do you know I could help you grow your blog personally? Yeah, that's right. I offer special WordPress services to help your set up your website, create content and monetize it.
I can put you on the path of financial freedom in 3 short months, only if you are willing to put in work and have a lot of patience.
If you will work with me, I will make sure that your goals and expectations are met in the best possible way. Find out more information here.
Disclaimer: This article contains affiliate links that I receive a small commission for at no cost to you. You can read my full affiliate disclosure in my privacy policy in the footer.
Author's Bio:
Umama Batool Qazi is a contributing columnist @Socialnomics, blogger @UBQ Digital Marketing, content creator and a Pinterest geek. She helps her clients achieve online success by creating valuable content and planning their Pinterest strategy.
To connect feel free to drop her a message at Twitter @DigitalUbq or email at [email protected]